With TAM it's another story
The action brings adventures in comics starred by football stars.
About the project
With TAM it's another story, we created stories in comic format where the players Thiago Silva, David Luiz and Marcelo faced several challenges before coming back to Brazil.
We launched the first comic with Marcelo, arriving at Madrid airport to get his flight. But, to reach the departure gate, he needs to go through a bunch of poodles, rough-looking guards and even a flamenco dancer.
It was created a special action in the TAM aircraft that brought the Brazilian superstars: David Luiz who was coming from London, Thiago Silva from Paris and Marcelo from Madrid, on each flight players were surprised by an exciting honor from the crew and passengers, with messages of encouragement from a lot of fans.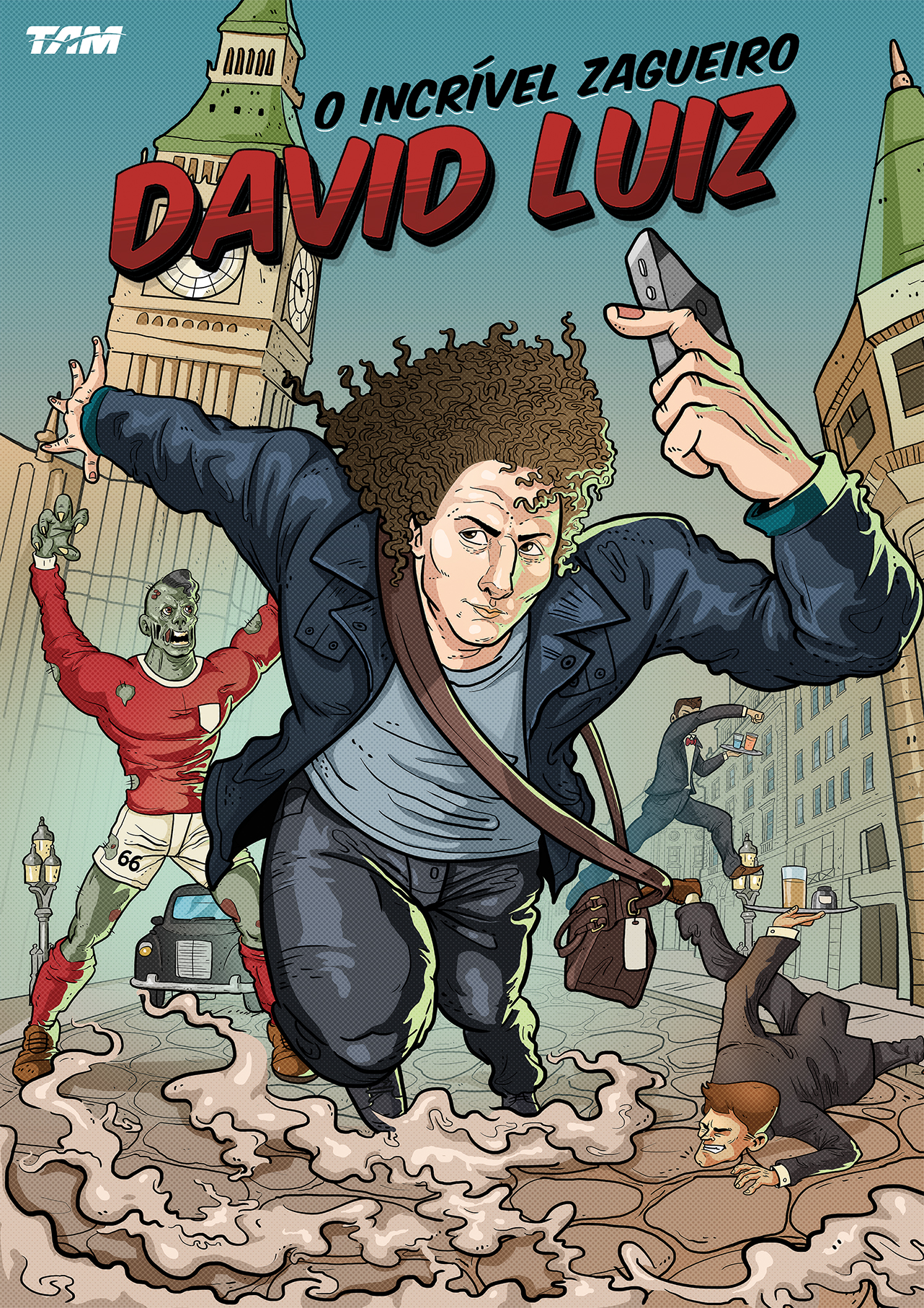 Ficha Técnica
Creative Director: Fabio Matiazzi
Creation: Natasha Granja and Bruno Almeida
Illustration Studio: Opala Rosa Choque
Hello
My name is Fabio Matiazzi.
You will see my work in a minute.