All the best
We advertise the mobile TV off the TV.
About the project
One of the key differences of Nokia Lumia 630 was the possibility to watch TV on it. So we put on some videos channels in the portals, framing the player with the phone.
In addition to the campaign there were TV films, films for internet and media plays.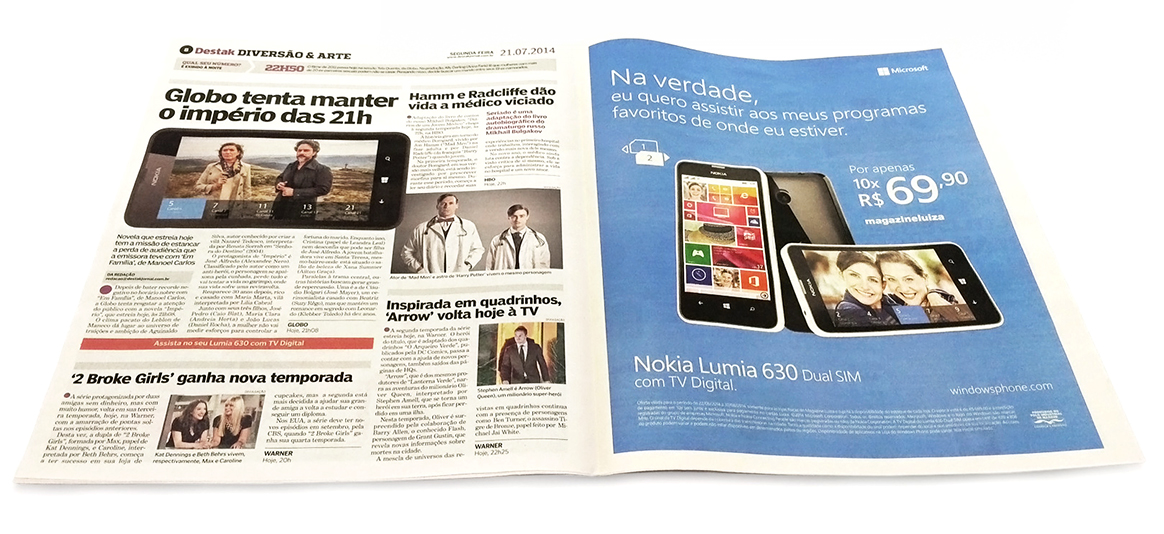 Ficha Técnica
Creative Director: Fabio Matiazzi
Creation: Breno Amaro and Letícia Santos
Hello
My name is Fabio Matiazzi.
You will see my work in a minute.